Quick View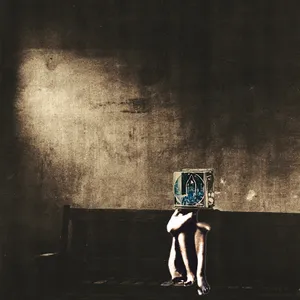 The Phoenix symbolizes a new beginning. The fire burns off the last vestiges of the past as the bird spreads it's wings and takes flight into the future. The Polyphonic Spree harness the flames of rebirth on their 2023 full-length offering, Salvage Enterprise. Led by frontman, founder, producer, multi-instrumentalist, and visionary Tim DeLaughter, the group embark on their next season. They're reverent of their history, yet they're also ready for an even brighter tomorrow."Across all of the music I've done, lyrically there's a sense of desperation and a moment of convincing myself I'm going to make it through regardless of how the music dresses up," notes Tim. "On this one, I struggled with the amount of vulnerability I was experiencing and was willing to share both musically and lyrically, but ultimately decided to let it play out. Now that it's done, I'm happy with the dance between the two. It's a 'rising-from-the- ashes' record."Salvage Enterprise beckons complete immersion. Opener "Gallop- ing Seas (Section 44)" affixes softly strummed acoustic guitar to an orchestral hum as Tim urges, "Hold on through the galloping seas." "We're all galloping through rough waters," he says. "I tried to describe the process as well as I could and encourage people to keep their heads above the storm and the waves. Ride it out. It's going to be okay. It starts off very calm and introspective, and you can envision where it's going."Flute echoes over nimbly plucked guitar during "Shadows On The Hillside (Section 48)" as keys twinkle. A glorious harmony amplifies the nostalgia of "Hop Off The Fence (Section 49)." It concludes with "Morning Sun, I Built The Stairs (Section 52)." Optimism strains through his hopeful intonation, "I learned to fly, the more that I become a new reason, I want to try," uplifted by boisterous horns and cinematic strings. It crashes into an Ennio Morricone-style crescendo bolstered even higher by operatic vocals."There is an arc of leaving the world behind, stripping your old self away, and becoming new again," he offers. "You're shedding off this old world, and you're heading into the future. It's an epic ending. You've made it. You're going to be alright."In the end, The Polyphonic Spree are the soundtrack to that light at the end of the tunnel.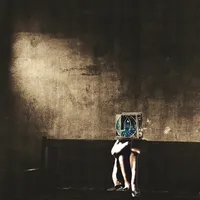 Quick View
Reneé Rapp's debut album Snow Angel kicks off her new era of music by putting her heart on full display as she continues to round out her already multi-dimensional artistry. Executive produced by Alexander 23, the album captures Rapp's ability to unabashedly speak her truth, whether it's through emotional ballads or infectious pop hits. In just a year, Reneé has already sold out shows nationwide while netting hundreds of millions of streams, making Snow Angel one of the most anticipated albums of the year. Indie Exclusive Translucent Coke Bottle Clear LP.
Quick View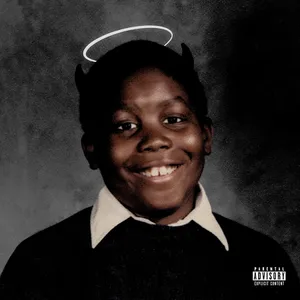 Killer Mike's MICHAEL marks the celebrated MC's first solo project since 2012's R.A.P. Music. MICHAEL introduces the world to the totality of Michael Render, a lifelong rap fiend whose consciousness is steeped in the sounds of community that raised him – multiple eras of southern rap flows, Sunday church service and barbershop discourse. A 14-track album produced by No ID featuring the likes of Future, Young Thug, Ty Dolla $ign, Curren$y, André 3000, 6LACK, EL-P, Blxst, Eryn Allen Kane and more! 2 LP set includes a 24" x 12" pull-out insert.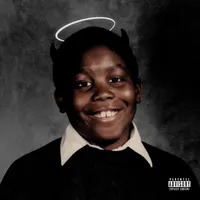 Quick View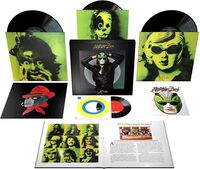 Celebrate the 50th anniversary of The Joker. J50: The Evolution of The Joker, curated by Steve Miller, highlights 27 previously unreleased demos, live performances, studio outtakes and rehearsals from Miller's personal archive, including 8 never-before heard songs. Miller also provides narration guiding the "evolution" of the songs from The Joker.
The box set features a lenticular cover, 60-page book with liner notes from both Steve Miller & Anthony DeCurtis, a reproduction of a vintage Joker iron-on and a new Joker lithograph.

Also Available 2CD, Super Deluxe Edition 3LP + 7in, Indie Exclusive Limited Edition Gold LP
Quick View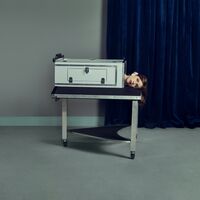 Coke Bottle Clear Color Vinyl. K. Flay returns with her latest studio album MONO. This album features 15 all new songs including "Raw Raw," "Shy" and "Punisher," as well as Irish Goodbye, her collaboration with Vic Fuentes from Pierce The Veil.
Quick View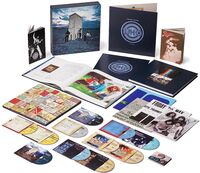 Super Deluxe Edition contains 10 CDs (all remastered from original tapes) and a Blu-ray Audio disc with new Atmos & 5.1 surround mixes of the original album and 14 bonus tracks. 155 total tracks with 89 tracks previously unreleased and another 57 tracks with a fresh remix. Included are demos, singles, studio sessions, and 2 complete concerts. Plus, a 100-page hardback book with new liner notes and imagery, a 170-page Life House graphic novel, 2 gig posters, 2 concert programs, 4 buttons and a band photo with printed autographs.

The Remastered albums are available in the following formats: Limited Edition Super Deluxe 10CD/Blu-ray, Deluxe 2CD, CD, LP, Limited Edition Deluxe 4LP, Indie Exclusive Limited Edition Coke Bottle Clear LP, Half Speed LP
Quick View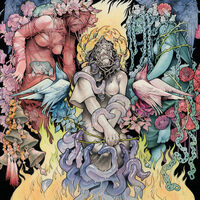 The indie exclusive of STONE LP is a ruby red LP housed in a heavyweight printed inner sleeve inside of a spot UV gatefold jacket with black flood and a four-panel lyric booklet. All artwork by John Dyer Baizley. Produced by Baroness, mixed by Joe Barresi, mastered by Bob Ludwig at Gateway Mastering. Only available at independent record stores.

Grammy-award nominated heavy rock outfit Baroness mark their much-anticipated return with new album, STONE. Their sixth record overall and third released via Abraxan Hymns, STONE finds the Philadelphia-based quartet of John Baizley (guitars/vocals/illustration), Gina Gleason (guitars), Nick Jost (bass), and Sebastian Thomson (drums) streamlining the momentous multi-genre vocabulary of its critically-acclaimed predecessor Gold & Grey (2019). This is still very much Baroness—just refocused for efficiency and rethought as a consequence of stability. STONE's most prominent tracks, "Last Word," "Beneath the Rose," "Shine," and "Anodyne," reflect thoughtfully, groove deeply, and refract tumult effortlessly. They, of course, rock.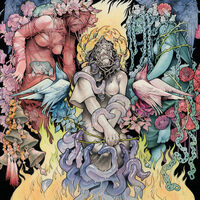 Quick View
Black Rainbows is a musical project inspired by the objects and artworks collected by Theaster Gates at the Stoney Island Arts Bank in Chicago. Situated at the Great Grand Crossing neighborhoods of Chicago's South Side, Stoney Island Arts Bank is a cathedral to Black Art, a curated collection of Black archives comprising books, sculpture, records, furniture and problematic objects from America's past. As well as being a site for archive, the Arts bank is also a place for convening. Bailey Rae attended The Black Artists Retreat there in 2017 and performed in the space.
Wide ranging in it's themes, Black Rainbows' subjects are drawn from encounters with objects in the Arts Bank. Taking us from the rock hewn churches of Ethiopia, to the journeys of Black Pioneers Westward, from Miss New York Transit Queen 1957, to how the sunset appears from Harriet Jacobs' loophole. Black Rainbows explores Black femininity, Spell Work, Inner Space/Outer Space, time collapse and ancestors, the erasure Black childhood and music as a vessel for transcendence. The project will be released in various iterations - live performances, books, visuals, lectures, exhibitions, and more. Sonically, the album is a multi-genre mix of the progressive R&B, neo soul sound that will be familiar to fans but it also contains rock, jazz and electronic elements. The album was produced by S.J. Brown and Corinne Bailey Rae.
Quick View
Reigning from Atlanta, GA, vocal powerhouse Teddy Swims masterfully blends genres from pop, soul, hip-hop, to R&B. Throughout the last four years, Teddy has spent countless hours honing his craft by writing original music and solidifying who he is as an artist. His remarkable debut album I've Tried Everything But Therapy (Part 1) is a transformative record that pushes boundaries, inviting listeners to come along on his personal journey of self-discovery and growth. With his soul-stirring voice and heartfelt lyrics, Teddy delivers an intimate and cathartic experience, delving into themes of love, loss, and the complexities of life. With nearly 1 billion global streams across his catalog, Teddy Swims has become a force to be reckoned with, amassing a social following of over 10 million devoted fans and selling out tours across the globe. His undeniable talent has also attracted collaborations with renowned artists like Meghan Trainor, Thomas Rhett, and ILLENIUM, showcasing his versatility and musical prowess.
Quick View
Bahamas' sixth full-length album, BOOTCUT, sees Afie Jurvanen lean into his (Alt and Old-Time) Country music influences. Produced by Grammy-nominated Robbie Lackritz (Jack Johnson, Peach Pit) and Dan Knobler (Allison Russell), the album features Country legend (and current Eagle) Vince Gill, pedal-steel maestro Russ Pahl (Kenny Rogers), bassist Dave Roe (Johnny Cash), harmonica player Mickey Raphael (Willie Nelson) and many more.
Quick View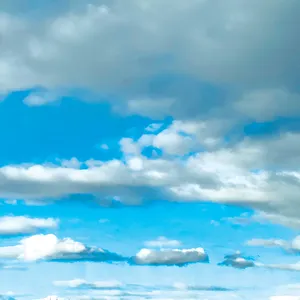 Multi-platinum selling artist Thirty Seconds to Mars makes a triumphant return with their sixth studio album, It's The End Of The World But It's A Beautiful Day. The record heralds a new era for the band, one that not only explores the darker sides of the human experience but the hope as well, an arresting reminder that even in the face of seemingly impossible obstacles, there is still beauty to be found in the world.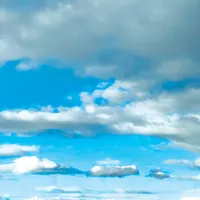 Quick View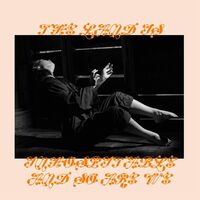 Sometimes, Mitski says, it feels like life would be easier without hope, or a soul, or love. But when she closes her eyes and thinks about what's truly hers, what can't be repossessed or demolished, she sees love. "The best thing I ever did in my life was to love people," Mitski says. "I wish I could leave behind all the love I have, after I die, so that I can shine all this goodness, all this good love that I've created onto other people." She hopes her newest album, The Land Is Inhospitable and So Are We, will continue to shine that love long after she's gone. Listening to it, that's precisely how it feels: like a love that's haunting the land.

"This is my most American album," Mitski says about her seventh record, and the music feels like a profound act of witnessing this country, in all of its private sorrows and painful contradictions. In this album, which is sonically Mitski's most expansive, epic, and wise, the songs seem to be introducing wounds and then actively healing them. Here, love is time-traveling to bless our tender days, like the light from a distant star.

The album is full of the ache of the grown- up, seemingly mundane heartbreaks and joys that are often unsung but feel enormous. It's a tiny epic. From the bottom of a glass, to a driveway slushy with memory and snow, to a freight train barreling through the Midwest, and all the way to the moon, it feels like everything, and everyone, is crying out, screaming in pain, arching towards love. Love is that inhospitable land, beckoning us and then rejecting us. To love this place — this earth, this America, this body — takes active work. It might be impossible. The best things are.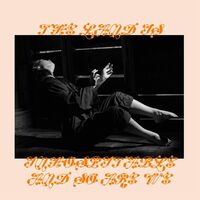 Quick View
From September 15th 2023, a few gears are shifted up again, because the undisputed kings of rock'n'roll are back. "Electric Sounds" will be the name of Danko Jones' eleventh album and it immediately has the feel of a classic. When the wheel turns freely and propels you forward, there's no need to reinvent the damn thing: instead, this band simply hones their craft... and always at full volume. After 27 years of active service, the trio's dedication and intensity continue to grow, and their popularity and notoriety continue to soar. With countless wins and successes under their collective belt, Danko Jones are a band of brothers with little to prove. But what the heck, there are always more people to play for and more electric sounds to sing. In the last ten years, Danko Jones have visibly shifted up a few gears. Since frontman Danko and bassist JC joined forces with drummer Rich Knox, the band's creative fire has blazed brighter than ever. A string of albums - Fire Music, Wild Cat, A Rock Supreme, Power Trio - has led to even more intense touring and tireless dedication to the cause of rock. "Electric Sounds" is the best proof that even a global pandemic couldn't stop Danko Jones. From the chutzpah of opening track Guess Who's Back and the muscular new-wave strut of Good Time to the title track's promise of "smash a thousand guitars tonight!" and the edgy, squinty stomp and jolting bullseye of Stiff Competition's chorus, "Electric Sounds" is a deceptively diverse affair. No band has ever sounded as ready to hit the road as the pumped-up threesome that showcases on hellish rages like Eye For An Eye, What Goes Around and the murderous closing track Shake Your City. Guest appearances by Tyler Stewart (Barenaked Ladies) on She's My Baby, Damian Abraham (Fucked Up) on Get High and guitarist Daniel Dekay (of Canadian thrash legends Exciter) on Electric Sounds round out the picture with snotty gusto. "Hopefully we'll get to tour with this record and people will come," Danko says. "I'm always pleasantly surprised when there's an audience in front of us every night. I've heard Ozzy worry to this day if people will come to the gig, and I can kind of understand that attitude. But you know what We just played Wembley Arena! That's a check mark on the bucket list. I'm proud to say that this band has played Wembley Arena, Maple Leaf Gardens, Moscow Stadium and CBGBs. And really, every time we put out a new studio album, it's our biggest success. This album is number 11 and we're already on our way to number 12!"Ltd. Edition 1. 000 units
James Blake - Playing Robots Into Heaven - Republic Records
GRAMMY® Award-winning UK singer, songwriter, multi-instrumentalist and producer James Blake releases his sixth studio album Playing Robots Into Heaven. Playing Robots Into Heaven follows the critically acclaimed Friends That Break Your Heart and sees James return to the electronic roots of his Hessle, Hemlock and R&S records days.

  

Chappell Roan - The Rise And Fall Of A Midwest Princess - Island
Bold pop hooks, sex positivity, honest songwriting and a heavy dose of glitter make up the world of Chappell Roan, the next multi-faceted force in pop music. A technicolor celebration of self-discovery and transformation, The Rise And Fall Of A Midwest Princess tracks Chappell's cinematic journey of falling in queer love for the first time, while embracing all the messy and imperfect moments in-between. Penned by Amstutz alongside Dan Nigro (Olivia Rodrigo).



Bleach Lab - Lost In A Rush Of Emptiness - Nettwerk Records
Bleach Lab proudly call themselves perfectionists. The South London formed in 2017 as a duo of bassist Josh Longman and guitarist Frank Wates, they then recruited vocalist Jenna Kyle before reaching their final form at the start of 2021 with the recruitment of drummer Kieran Weston. After releasing three EPs, they are now gearing up for their debut album Lost In A Rush Of Emptiness, where the band felt free to experiment, always keeping true to their alternative nature. The songs on it are packed with widescreen, dreamy soundscapes that pushed their aesthetics forwards and continued the experimentation that exists at the heart of the project.

  

Carrie Underwood - Denim & Rhinestones [Deluxe Edition] - Capitol Nashville
This new Deluxe Edition features the original 12 tracks including the hit singles "Ghost Story" and "Hate My Heart," plus 6 additional songs including "Take Me Out" and her latest single "Out Of That Truck." Carrie is a true multiformat, multimedia superstar, spanning achievements in music, TV, film, and as a New York Times bestselling author and successful entrepreneur. She has sold more than 85 million records worldwide and recorded 28 #1 singles (14 of which she co-wrote).

  

Jason Isbell - Southeastern 10 Year Anniversary Edition - Southeastern Records



Green Day - Dookie: 30th Anniversary - Reprise



Jonas Brothers - The Family Business - Nettwerk Records



Boy Named Banjo - Dusk - Mercury Nashville

  

Steven Wilson - The Harmony Codex - Spinefarm



Read More

Reneé Rapp - Snow Angel - Interscope
Reneé Rapp's debut album Snow Angel kicks off her new era of music by putting her heart on full display as she continues to round out her already multi-dimensional artistry. Executive produced by Alexander 23, the album captures Rapp's ability to unabashedly speak her truth, whether it's through emotional ballads or infectious pop hits. In just a year, Reneé has already sold out shows nationwide while netting hundreds of millions of streams, making Snow Angel one of the most anticipated albums of the year. Now available on Indie Exclusive Translucent Coke Bottle Clear Vinyl.

  

K.Flay - MONO - Giant Music
K.Flay returns with her latest studio album MONO. This album features 15 all new songs including "Raw Raw," "Shy" and "Punisher," as well as Irish Goodbye, her collaboration with Vic Fuentes from Pierce The Veil.



Steve Miller Band - J50: The Evolution of the Joker - Capitol
Celebrate the 50th anniversary of The Joker. J50: The Evolution of the Joker, curated by Steve Miller, highlights 27 previously unreleased demos, live performances, studio outtakes and rehearsals from Miller's personal archive, including 8 never-before heard songs. Miller also provides narration guiding the "evolution" of the songs from The Joker.

The box set features a lenticular cover, 60-page book with liner notes from both Steve Miller & Anthony DeCurtis, a reproduction of a vintage Joker iron-on and a new Joker lithograph.

Also Available 2CD, Super Deluxe Edition 3LP + 7in, Indie Exclusive Limited Edition Gold LP



Corinne Bailey Rae - Black Rainbows - Black Rainbows Music
Black Rainbows is a musical project inspired by the objects and artworks collected by Theaster Gates at the Stoney Island Arts Bank in Chicago. Situated at the Great Grand Crossing neighborhoods of Chicago's South Side, Stoney Island Arts Bank is a cathedral to Black Art, a curated collection of Black archives comprising books, sculpture, records, furniture and problematic objects from America's past. As well as being a site for archive, the Arts bank is also a place for convening. Bailey Rae attended The Black Artists Retreat there in 2017 and performed in the space.  Wide ranging in it's themes, Black Rainbows' subjects are drawn from encounters with objects in the Arts Bank. Taking us from the rock hewn churches of Ethiopia, to the journeys of Black Pioneers Westward, from Miss New York Transit Queen 1957, to how the sunset appears from Harriet Jacobs' loophole. Black Rainbows explores Black femininity, Spell Work, Inner Space/Outer Space, time collapse and ancestors, the erasure Black childhood and music as a vessel for transcendence. The project will be released in various iterations - live performances, books, visuals, lectures, exhibitions, and more. Sonically, the album is a multi-genre mix of the progressive R&B, neo soul sound that will be familiar to fans but it also contains rock, jazz and electronic elements. The album was produced by S.J. Brown and Corinne Bailey Rae.

  

Brothers Osborne - Brothers Osborne - EMI Nashville
Current CMA and ACM Duo Of The Year, Brothers Osborne release their 4th studio album. This Grammy-winning duo's new album features 11 new tracks including the current Top 20 hit, "Nobody's Nobody." John Osborne of the band shared, "As musicians, we're constantly evolving and pushing ourselves to new heights. With our fourth album, we've teamed up with a new producer, Mike Elizondo, and embraced his approach to our sound and story. Our expectations were already high and he absolutely shattered them. It's exciting to see where this journey will take us and we can't wait to share this sound with everyone. Life and art are about growth and taking risks, and we're ready to take on the challenge."

  

Bahamas - BOOTCUT - Republic Records
Bahamas' sixth full-length album, BOOTCUT, sees Afie Jurvanen lean into his (Alt and Old-Time) Country music influences. Produced by Grammy-nominated Robbie Lackritz (Jack Johnson, Peach Pit) and Dan Knobler (Allison Russell), the album features Country legend (and current Eagle) Vince Gill, pedal-steel maestro Russ Pahl (Kenny Rogers), bassist Dave Roe (Johnny Cash), harmonica player Mickey Raphael (Willie Nelson) and many more.



Teddy Swims - I've Tried Everything But Therapy: Part 1 - Warner Records
Reigning from Atlanta, GA, vocal powerhouse Teddy Swims masterfully blends genres from pop, soul, hip-hop, to R&B. Throughout the last four years, Teddy has spent countless hours honing his craft by writing original music and solidifying who he is as an artist. His remarkable debut album I've Tried Everything But Therapy: Part 1 is a transformative record that pushes boundaries, inviting listeners to come along on his personal journey of self-discovery and growth. With his soul-stirring voice and heartfelt lyrics, Teddy delivers an intimate and cathartic experience, delving into themes of love, loss, and the complexities of life. With nearly 1 billion global streams across his catalog, Teddy Swims has become a force to be reckoned with, amassing a social following of over 10 million devoted fans and selling out tours across the globe. His undeniable talent has also attracted collaborations with renowned artists like Meghan Trainor, Thomas Rhett, and ILLENIUM, showcasing his versatility and musical prowess.

  

The Who - Who's Next | Life House: Remastered - Interscope Records
Super Deluxe Edition contains 10 CDs (all remastered from original tapes) and a Blu-ray Audio disc with new Atmos & 5.1 surround mixes of the original album and 14 bonus tracks. 155 total tracks with 89 tracks previously unreleased and another 57 tracks with a fresh remix. Included are demos, singles, studio sessions, and 2 complete concerts. Plus, a 100-page hardback book with new liner notes and imagery, a 170-page Life House graphic novel, 2 gig posters, 2 concert programs, 4 buttons and a band photo with printed autographs.

The Remastered albums are available in the following formats: Limited Edition Super Deluxe 10CD/Blu-ray, Deluxe 2CD, CD, LP, Limited Edition Deluxe 4LP, Indie Exclusive Limited Edition Coke Bottle Clear LP, Half Speed LP



The Bites - Squeeze - Earache Records
The latest recruit to earache's chart smashing rock n roll revolution. Following in the footsteps of rival sons, black star riders, goodbye june, blackberry smoke, the temperance movement, massive wagons & those damn crows. Young, wild & ready to rock! The Bites put the party back in rock n roll.



Read More
---
---
Free Stuff
---