CONCERTS AND EVENTS
At Armadillo we truly value the experience that live music brings to our store. We are constantly booking bands to play in-store shows, we host a wide variety of musicians from local solo singer/songwriters to touring bands from all over the world.
Here are some notable performances we've had on our 'Dillo stage: Typhoon, Camper Van Beethoven, Summer Cannibals, Bonnie Prince Billy, Medeski Martin & Wood, Brothers Comatose, Cooper McBean (of The Devil Makes Three), Dog Party†.
If interested in playing at Armadillo Music, feel free to send us an email at†bookingarmadillomusic@gmail.com. Please include an audio clip of your music and a short artist bio..
In addition to hosting our own shows, we are happy to support the many local live music events than take place in our town. From events like the Davis Music Festival, the 2nd Friday ArtAbout, Davis Live Music Collective shows, and the plethora of free live shows at the downtown bars, we try to keep you up to date on all of them

!†
Stay up to date on all our events by following our Facebook Page
LIVE AT THE 'DILLO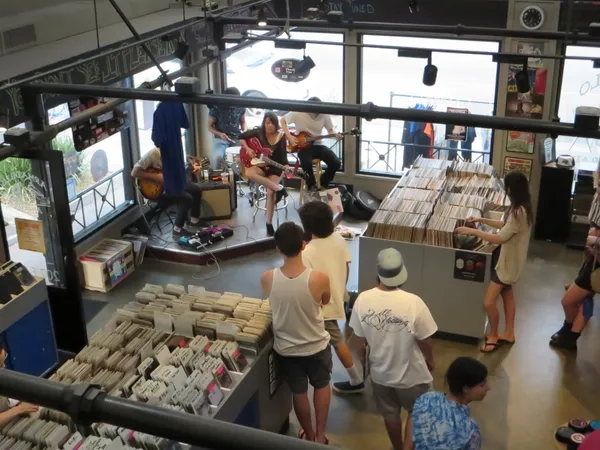 † † †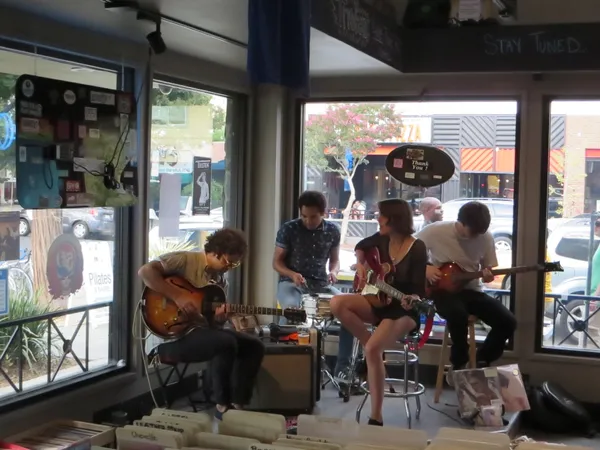 †
Bikes and Beats - Every Second Thursday of the Month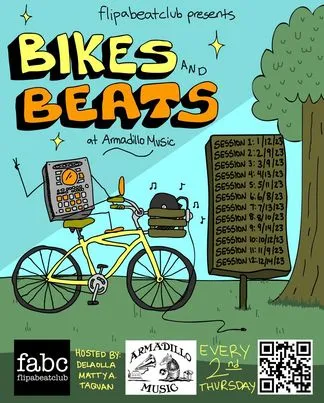 flipabeatclub Presents: Bikes and Beats
Every second Thursday of the month
6:00-9:00pm
Join the flipabeatclub squad Delaolla, Matty A, and Taquan for open beat cyphers and good vibes.

Matty A
Telemakus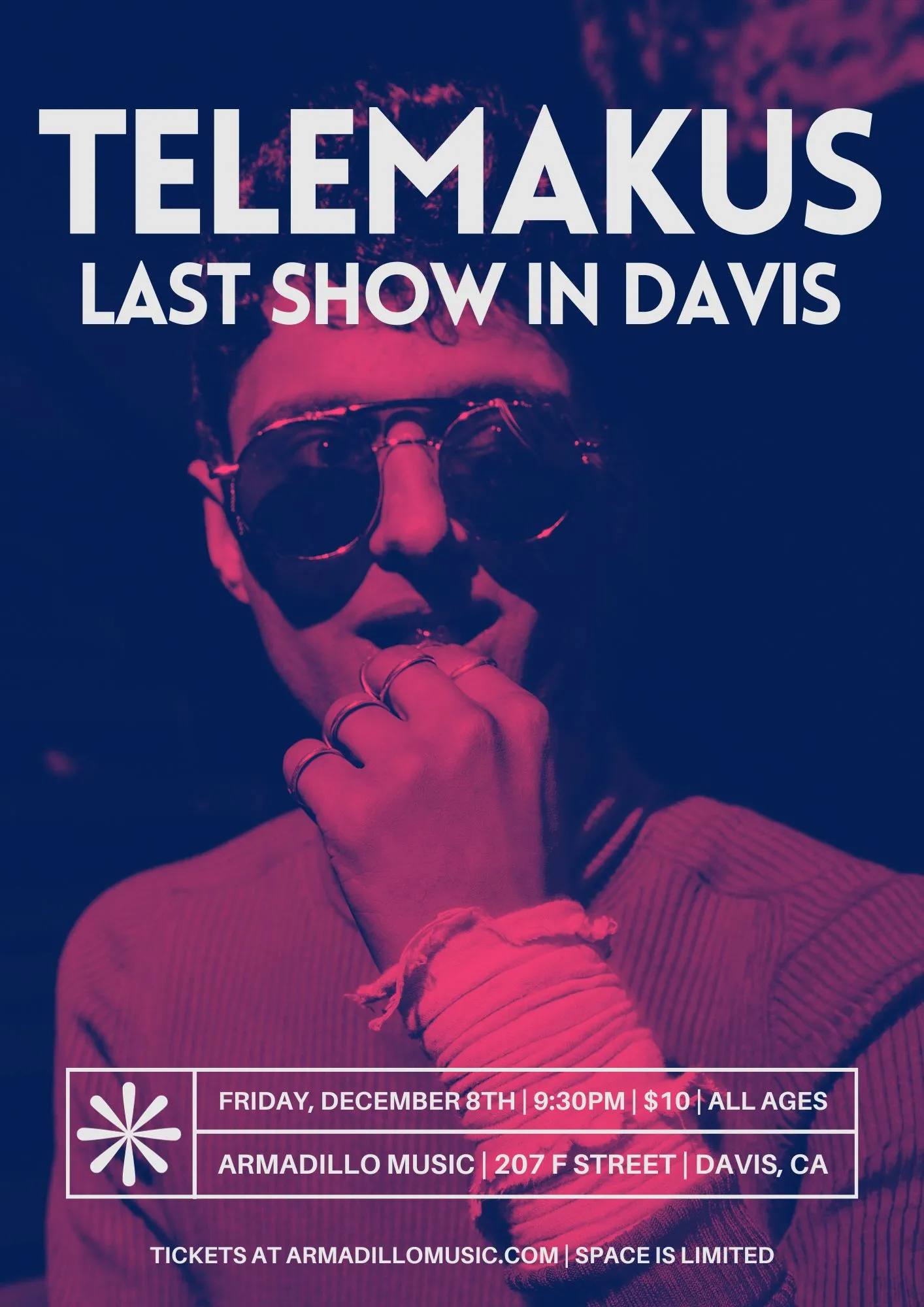 Telemakus
Friday December 8
Doors 9:30 / Music 10:00
$10
We have the extremely talented, local legend, Telemakus playing the Dillo stage again for his last show in Davis! If youíre a fan of jazz fusion and funk you donít want to miss this! Check out his record, The New Heritage and get as pumped as we are for this!